Next Up on Netflix: 'Public Figure'
Okay, to be fair - this documentary is available on Hulu, but we loved the catchiness of the tagline and we will eventually highlight Netflix films. Grab some popcorn, sit down with your family and get ready for some serious tea on how social media may be affecting us today...
"Everyone is a Yelp review - and I'm not okay with it." - @youvegotnomale
This 2019 Red Button Film Production focuses on the major question surrounding social media today - reality or delusion? Filmmaker Brian Corso, South African celebrity personality Bonang Matheba along with the dedicated team directed and produced the film to portray the different roles social media plays in the life of several public figures around the world.
After a few short clips, catchy intro music and some movie credits, the film opens with a scene where Bonang explains her definition of a public figure as "a person whose job requires the public's interest, someone whose celebrated in the public and becomes to certain degree - a public asset." Her definition reflects the meaning from a quote by the American author Stephen King that said,
We never know which lives we influence, or when, or why.     
Stephen King
Benjamin Wong, a behavioral addictions clincal counselor and one of the key scientific sources of the film defines a public figure to be: "someone who takes what the world needs - at large - seriously. Social needs. Economic needs. Political needs."
What Did We Get From The Film?
Social media as a career is a relatively new concept. Several years ago, if you told someone that you were a social media personality, you probably would have recieved a look like ..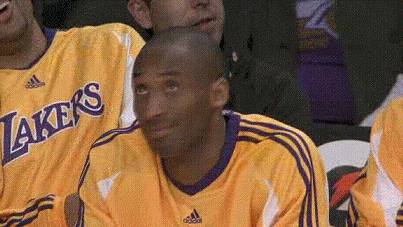 But, as we've grown more attached to the ideas of media and influence, the rise of social media entreprenuers exploded as companies realized the value of reaching their customers on the medium where they spend most of their time. We all easily get caught up in the whirlwind that is 'likes' and 'follower counts', but are we appropriately considering the possible side effects of this Era of Technology? Psychologist and motivational speaker, Dr. Greg Kushnick explains how the rush you get when recieving a lot of 'likes' is like taking a drug, getting high and then a withdrawal effect where you drop below your baseline.
Wong notes the benefits of the platforms compatible with the user's personality and allowing those people to openly express themselves. But, he also mentions that long-term social media use often presents behavioral and neurological changes, especially in the dopamine circuit, similar to that of cocaine users. This feel-good endorphin directly influences how your brain functions particularly with dopamine release or downregulation. "We all want to be liked, but now by 16 million people and some of us are now willing to do anything to be liked," said Denzel Washington in an interview with Russell Brand. Kushnick stated that this addiction inhibits people's ability to create a strong and powerful positive memory that can be held onto. Creating a memorable memory requires perspective and being present in the moment which gets overshadowed by making sure you took the perfect picture or checking that you got a great snap of your food.
Who Is Featured In The Film?
Bonang Matheba
3.3M Followers | @bonang_m
From the capital city of South Africa, Bonang is a popular television presenter, businesswoman and media personality whose influence can be felt all over the globe. In the film, she talks about her rise to fame and how it built the foundation for her various brands and projects like the famous music show LIVE, her online reality show B*Dazzled as being an international ambassador for the major beauty company, Revlon. Since these projects, Bonang has graced the covers of Forbes and GQ and continues to focus her efforts on entrepreneurial and philanthropic projects. She is "excited to see how much of Africa the world can take in."
See more about her on her website: click here.
Sebastian Tribbie
116K Followers | @youvegotnomale
An established eccentric memer from the Midwest, Sebastian is a well-known creator of memes who began his career working in New York City comedy clubs. Tribbie dedicated his life to "making people laugh" and continues to post daily memes to his over 100,000 viewers. One of his most notable projects mentioned in the film was his collaboration with Gucci and several other memers to develop a concept for their media.
Throughout the film, Tribbie authentically reveals his perspective on being a public figure along with his emotional explaination at the end of the film on his purpose behind being a content creator and "helping people forget one [dark] moment in their lives by making them laugh".
See more about him on his website: click here.
Emmett Sparling
621K Followers | @emmett_sparling
An avid adventurer and outdoor photographer from the British Columbia, Emmett Sparling captures some of the most well-known travel images and has visited some of the most beautiful places around the world. Growing up in a family of photographers and other creatives probably fated him to become an influential media creator. His crisp detail reflects his early inspiration of becoming a photographer where he took pictures of insects to understand his camera and its intricacies. According to his Instagram, his next stop will be somewhere in Bali - um, speaking of which, we think our invitation got lost in the mail.
Learn more about him on his podcast: click here.
Greg O'Gallagher
568K Followers | @gregogallagher
A multi-millionaire and fitness entreprenuer, the Canadian native Greg O'Gallagher devotes his life to helping people to achieve their dream body image. The perfect example - O'Gallagher showcases his superhero-like frame through his social media. His fitness programs encourage people to work out three days per week using four to five different exercises, and each program centerd around intermittent fasting, an alternative approach to consuming calories that involves long periods of time during the day when there is no eating. He is a personal advocate for hands-on real-world learning that opposes the typical classroom and highlights his journey to impact the world.
Learn how to master your physique at his website: click here.
Donterio Hundon
*350K Followers | @donteriohundonn_
The Chicago-native and well-known comedian Donterio Hundon coined the popular tags #OnBaby and #BakeSession while providing content that featured roasts on trending topics or images. His Instagram page was recently hacked causing him to lose his massive following, but you can still watch his new content on his Youtube channel: click here.
Emma Rose
627K Followers | @emmaroseofficial
Former Bachelor contestant and Austrialian social media influencer, Emma Rose is a content creator that focuses on health, beauty, fitness and fashion posts. She has worked with brands like Guess, Revolve, Pretty Little Thing, FashionNova, Lioness and several luxury hotels and beauty brands. As a business woman, Rose co-owns BuyMyClothes - an online marketplace for selling and trading of new fashion items. She also works as co-director of the marketing and media content agency, Avenew. She describes her unusual journey from a contestant on the show to a largely influential beauty and fashion figure.
Learn more about her on her website: click here.
Devour Power
1M Followers | @devourpower
Run by the adorable foodie couple Rebecca West and Greg Remmey, Devour Power partners with brands and restaurants to create content to attract hungry customers to businesses. What started as a simple blog and Instagram page in 2012 has become a busy content-creation studio that runs social-media accounts and produces original content for more than 25 restaurants across the U.S. The full time job as food bloggers turned their foodie hobby into a growing business profiting nearly a quarter-of-a-million dollars last year.
Learn more about food and travel on thier website: click here.
What Can We Learn From This?
Public figures, or those who reflect the public interest, have a unique position or responsibility of influence that can be and should be impacting lives, changing social behavior and making the world a better place. If you have ever wondered what your life might be like as a popular influencer or how it might feel to own a multi-million dollar business, watching Public Figure provides a realistic picture from many different perspectives on the impact of social media on our culture, economy, politics, consumerism and even our happiness. It also highlights the hard work and relatively-new profession that has emerged in this age of social media we live in. However, the film also informs us that we, as a society, need to monitor the potentially growing addiction to the rush and validation that internet-fame notoriously alludes to.
We need to regularly ask ourselves what the long-term or short-term effects of overusing social media might be. What are the possible consequences of being able to block and ghost problems or people instead of overcoming and just facing our issues? Who should we qualify as a public figure?
In the words of Rose McGowan at the #WomensConvention2017, "be a rose in your own life. [We are roses] because we have thorns and those thorns carry justice."
Can you turn off your technology for a week? How long could you survive without your phone? If you can or cannot, do you see it as an addiction or just the new normal for the modern age? Let us know your thoughts in the comments.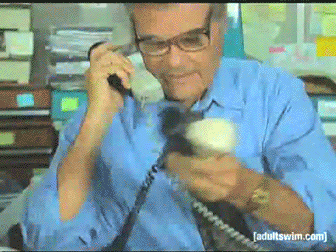 Reimagine Your Capabilities,
The IA Team